Great Neck North/South High School
Class Of 1960
Album/Slide Shows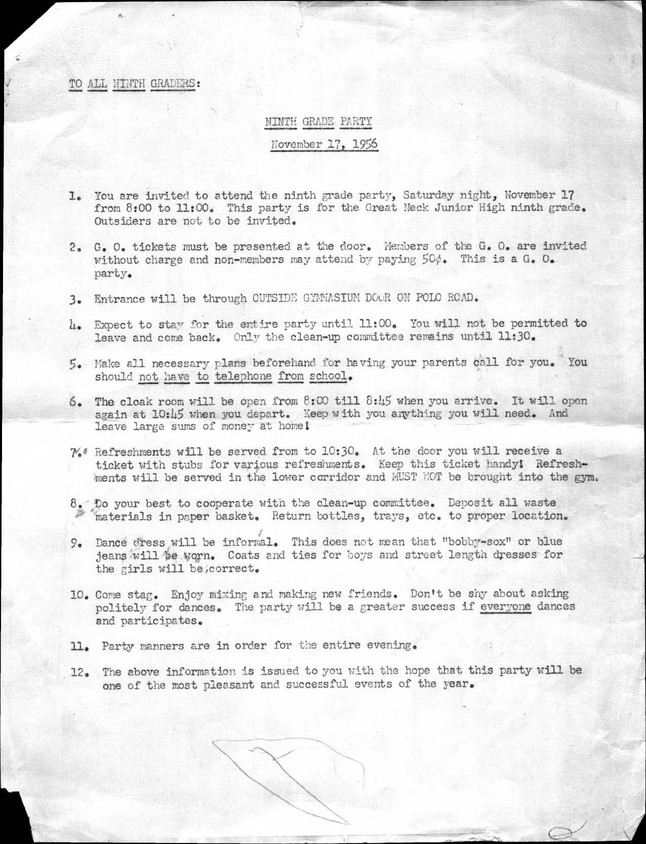 Photographs were collected by Gila Lane (GL) and displayed at
our 45th reunion. Gila sent these photos to me and
I've scanned some and will post them on the web site.
Some of the most interesting ones are too large to scan.
All of them will be on display at our 50th reunion.
Many thanks to Gila Lane. (See below).
Stephen Holmes Archives: 1959/60, Track & Field, X-Country, Photos
and newspaper clippings, etc.
From: Nancy Bronstein: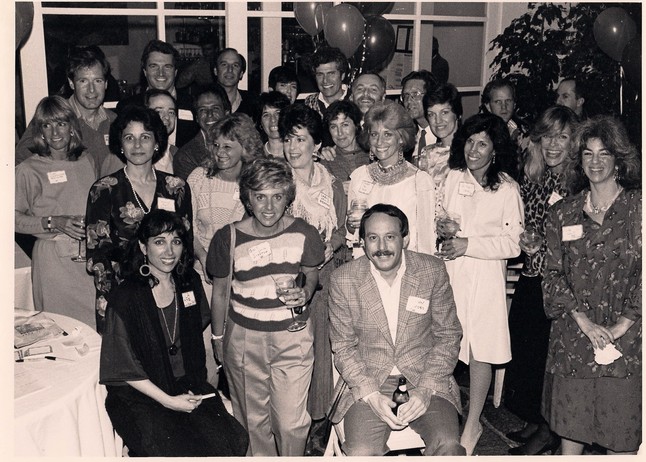 Above: February, 1985. Great Neck North 25th California Mini-Reunion, Los Angeles
From bottom left (using maiden names for the women):
1st row: Gila Lane (Linda Heller), Gail Donshik, Lynn Gross
2nd row:
Roz Avnet, ?, ?, ?, ?, Gail Gordon, Sally Levitt
3rd row:
?, Jerry Zupnick, Nancy Bronstein, Susan Shatter, ?
4th row:
Ellen Schlessinger, Larry Dougherty, Ted Steinberg, Keith Fleer, Stephanie Lieberman,

Mike
Saphier, Fred Roberts, ?, ?, ?, ?